Modern Doors: The Benefits Glass Doors Can Bring to Your Home
When it comes time to choose new exterior doors for your home, you will have a wide variety of options to pick from. However, on often overlooked option that you may want to consider would be a glass door. Glass front doors can bring modern beauty to your home while providing a variety of other key benefits as well. Here are just a few of the reasons to consider adding glass doors to your home.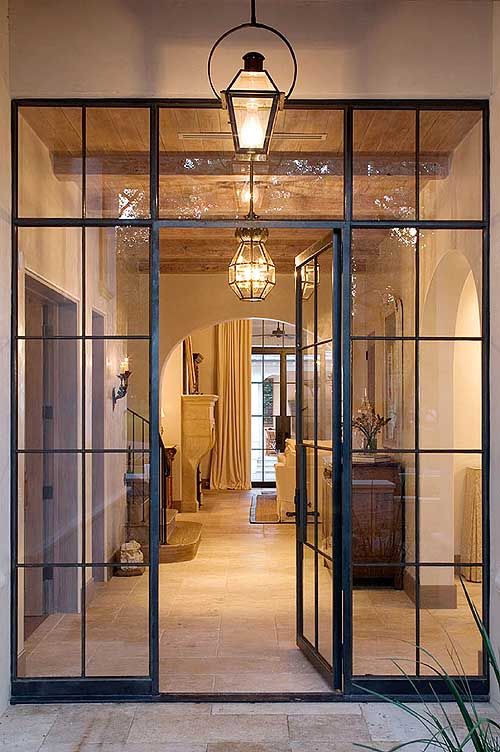 The View
Many homeowners pay a premium to live in a home with a stunning view. However, traditional doors can block out a large portion of this view. Whether you live at the beach, in the mountains, or on the edge of a pristine lake, why choose a door that will block out these stunning views? Glass doors, in conjunction with large windows, can help to bring as much of the outside into your home as possible.
Bring in Natural Light
One of the greatest advantages of glass doors is that they let in a large amount of natural light. With a glass door, natural light will be free to stream into your home helping to further bring the outside in and help homeowners feel energized and connected with nature. Bringing in as much natural light as possible can also help you to reduce your need for artificial light during the day, which has the added benefit of lowering your energy bill.
Bring a Modern Look to Your Home
Another reason homeowners love glass doors in that they bring a modern, sleek look to a home. Glass doors are the option of choice for homeowners and designers with a contemporary style looking to bring a clean, beautiful look to a home.
For those with a contemporary style who are looking to bring more of the outside into their home, glass doors are a great option. Contact us to learn more about glass doors and the benefits they provide.