Historic Renovation of the Texas Vernacular Home
Texas vernacular architecture has some influences of Spanish and German architecture, with the beautiful adobes and the Sunday houses in the Hill Country, but much of the vernacular can be traced to the Texas landscape and local materials. Early farmhouses were built as working homes, and the local trees provided the beautiful, long-lasting cedar and oak with which they were built. When a historic renovation project is planned, these influences of local materials and the landscape remain uppermost in the architect's and owner's minds.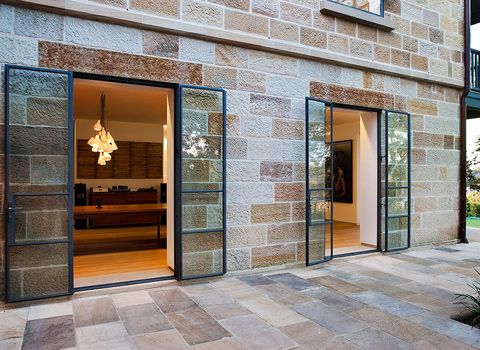 But while the historical influences of materials and styles is important, the critical job of a home is to keep the weather outside. Modern doors and windows are essential for a home to function properly, and to take advantage of the new technologies that allow climate control systems to work well even in adaptive reuse or other historic renovation projects. Access, climate control, and safety are critical factors for moving a historical property into the modern functionality we expect.
Many historic homes used design that was available at that time for climate control: very thick adobe walls, long shaded verandas, small windows with shutters that could be closed against the light. While these design elements worked well at the time, we have modern systems that allow more access to light, while controlling heat. We no longer have to live in the dark to keep cool! Modern window and door technologies allow excellent climate control, while giving the light modern homeowners expect.
In addition, Metro steel doors have designs that melds well with the Texas vernacular architecture, including the look of blacksmith-inspired black iron and glass. The value in a historic renovation and restoration lies in both the design and function of the finished property. While maintaining the traditional use of local materials, and looking to the landscape for design inspiration, homes still need the best quality doors and windows to allow climate control systems to work well. Metro steel doors and windows do that job, while adding the quality and design to match a detailed and historically accurate renovation.
We would love to discuss your renovation project. Please contact us for an appointment, or for more information.