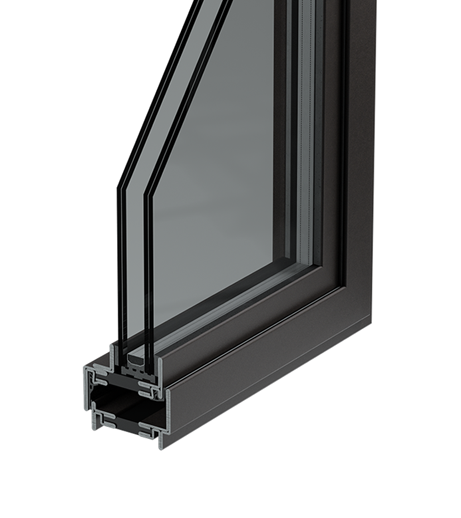 In the last decades, the technological run for better insulation forced manufacturers to introduce thermal breaks in metal frames or to look for alternative materials which have better insulation characteristics. The consequences of the need of better thermal performances increased sidelines and overall depth of window frames, compromising architectural design and visual quality of steel windows.
METRO STEEL uses Montanstahl Swiss thermal barrier steel window system, which combines the essence of the original steel window design with modern manufacturing technology.
HISTORICAL RENOVATION
Windows are among the most vulnerable elements to renovate in historical buildings. If windows are important in establishing the historic character of the building, replacing them with non-coherent profiles can change or destroy the historic character of the building. Sash type, depth of reveal and mounting configuration must be identical for the most part.
Sightlines, shapes, materials, finishes, colors and quality of the glass should be as close as possible to the original, allowing a philological deployment that does not change the overall picture of the architecture. Thanks to the new thermal barrier steel windows, historic buildings can get technological upgrades to allow philological restoration and functional renovation, both desirable conditions for a proper preservation.