Architectural Doors: Which are Right for YOU?
With nearly 80% of homeowners in the United States intending to repair their home, it's no surprise that the home improvement industry is nearly a 400 billion dollar industry. These include interior and exterior renovations; bedroom, bathroom, living room, kitchen, landscaping – and of course, doors.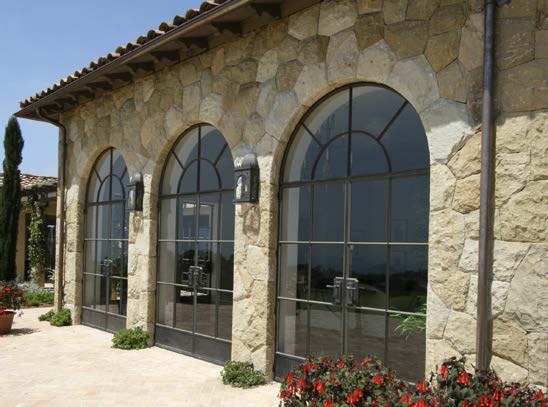 Whether you're looking to repair or remodel, the door is an essential staple of your home. It is a vital part of the face of your humble abode, as it greets visitors and residents alike upon entering the house and many of it's rooms. Naturally, there are an overwhelming variety of door types and styles to chose from.
Interior and Exterior Door Types:
Flush – Simple, flush doors are often single doors with no detailing, paneling, or windows, with a simple door knob and optional peephole. Flush doors get the job done, but are quite bland due to their lack of defining characteristics.
Dutch – Dutch doors are essentially two half doors stacked on top of each other that have the ability to open and close independent of each other. For example, you could open the top half of the door to call outside to your loved ones, or open the bottom door to let your dog in and out of the house.
Panel – Another classic design, panel doors are solid with anywhere from two to five square and rectangular panels.
Pocket – Another type of sliding door, pocket doors completely disappear into the wall upon opening. Again, these are great for areas of your home where space is tight.
Sliding – As the name implies, these doors slide opposed to swinging to open. Sliding doors are sleek, modern, and perfect for environments that don't necessarily have enough space for a door that opens inward or outward. Sliding doors are also a very common entryway for patios and backyards, as those exits are often too large for a standard or even double door.
Interior and Exterior Door Materials: 
Wood – Classic, wooden doors are definitely among the most common. They can be installed as flush, panel, sliding, half glass, and more. Along with their versatility, wooden doors come in a wide variety of grains and colors.
Glass – From all to half glass, these doors are marked by their large windows. The sunlight as well as the view of the outdoors will create a bright, positive, and open atmosphere in your foyer.
Fiberglass – Fiberglass doors are incredibly durable, nonflammable, and built to last. They will not warp or twist, and have incredible insulation.
Steel – Steel doors bring a very sturdy and secure element to your home and are often quite decorative.
Repairing, remodeling, or simply daydreaming up some blueprints, doors are a vital feature in the face of your home. A door should be welcoming, sturdy, and compliment the aesthetic of your house. For more posts about how to add the finishing touches to your home renovation with windows and doors, head on over to our blog. For more information about Metro Steel Doors, please contact us.