When redecorating a home, many people immediately think of painting walls, hanging pictures, and placing plants as a way to update their house and make it more appealing inside and out. However, many overlook a fun and easy way to decorate their house- updating the interior and exterior doors to new trendy doors. There are many different new styles, colors, and trends that will make your home as unique and intriguing as you are.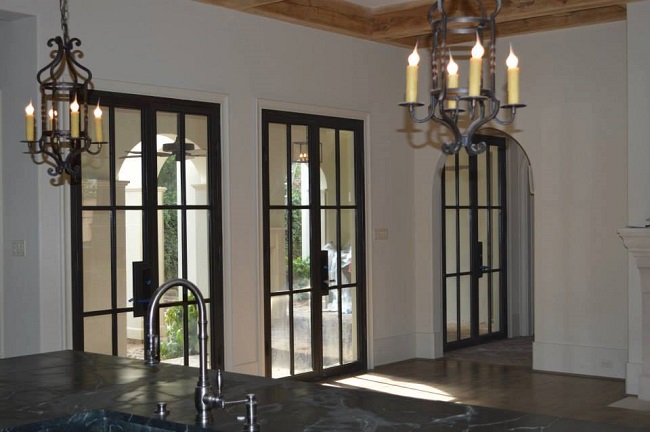 Color
An easy way to update an interior or exterior door is to change the color or finish on the door. One possibility is to keep it classic with a dark varnish for a subtle upgrade to your original look. Another route is to repaint your door in an entirely different color. Try a shade that's slightly different than the surrounding wall color for an elegant look, or repaint with a dark gray or black for a bold, modern touch.
Panels
Forget about choosing between the classic four- or six-panel looks. There are dozens of door panels styles to choose from. Decide between simple or complex with different numbers of panels ranging from two or even up to five panels. Panels can be horizontal, vertical, or a combination of both. Also, for a softer look, try a door with an archtop instead of the traditional squaretop design.
Other Materials
For a breathtaking focal point, try switching out one of your ordinary wooden doors for glass or metal. Metal can be coated with a glossy or matte glaze for a rustic look, or painted a bright color. Also, choose between an all-glass door to bring an open, airy feeling to any set of rooms, or try a door with a glass window or two for more privacy.
Updating your home with distinctive doors is a trendy, cost-effective way to decorate. A door doesn't clutter your room with new decor, and it is easier to change than repainting the walls once you decide to switch up your style. Since 2006, Metro Steel Windows & Doors has strived to provide our customers with unique & stylish doors & windows with best in quality personal service. Visit our website to find the perfect doors for your home!