Metro Steel Doors for Homes of All Styles
If you're looking to upgrade one or more doors in your home or are building a new home, consider installing steel doors. Metro steel doors offer superior durability and are energy-efficient. Whether your house is historical or modern in style, these doors will add value and beauty to your property.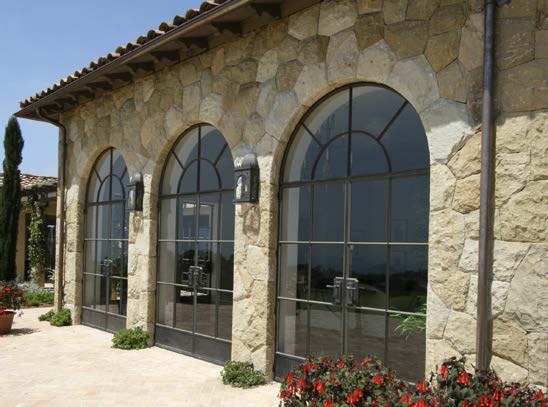 For Historical Homes — Metro steel doors offer a slender profile, which means the frames are less visible. Because of the increased sight lines, the doors won't detract from a historical design. The black steel and classic designs look gorgeous with many types of historical architecture, especially Old World styles. They bring to mind the days of forged iron doors on Mediterranean and Tuscan homes. Steel doors will not only fit straight-lined entryways but arched entries as well, giving your home an upscale look that you'll adore.
For Modern Homes — Metro steel doors look impressive when installed in contemporary homes. The doors' sleek lines add elegance to a property and instantly increase a home's value. Compact sight lines allow in more light. The excellent acoustic performance keeps out the noise. These unique and stylish doors also have an outstanding thermal performance that you'll love. They're efficient in blocking the heat in the summer and keeping out the cold in the winter. You can't make a better choice if you're looking for durable, attractive, and secure doors for your home.
For more information on steel doors, contact us at Metro Steel Windows & Doors. In business since 2006, we strive to provide our customers with quality products and service.