5 Great Design Ideas for Custom Steel Doors and Windows
Are you still struggling to find the perfect design for your custom steel door and windows? You've seen a ton of interior doors and windows online, but what about when it comes to custom steel doors and windows for contemporary door and window architecture? Don't worry, we've got you covered! Today, we're going to take a look at five great design ideas for custom steel doors and windows.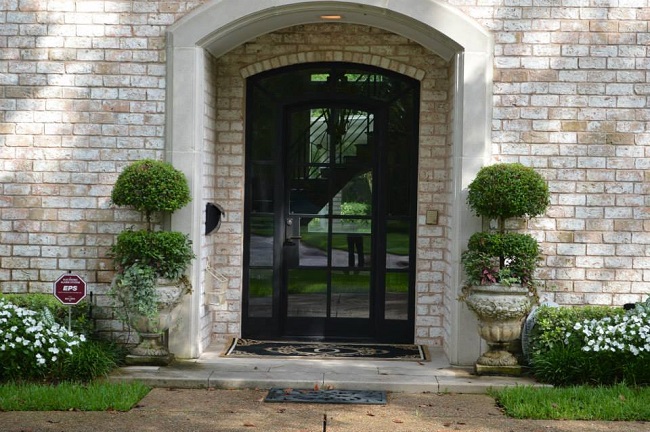 1. Emphasize the View
Let's face it – no one likes feeling closed in. This is why many homeowners who opt for steel doors and windows will take this opportunity to emphasize the view by opting for larger panes of glass as well as taller heights.
If you live in an area with warm weather year-round, consider blurring the line between indoors and outdoors by using large expanses of glass to open your house to the outdoors. If you're building from scratch, work with your architect to create spaces that flow seamlessly into each other for easy entertainment and relaxation that takes advantage of the best features, both inside and out.
2. Create a Grand Entrance
The front door is the first thing you see when you come home at night. It's what guests see when they come over for dinner, and it's one of the first things potential buyers notice if you're trying to sell your home.
A new front door can improve your curb appeal, as well as increase security and help reduce exterior noise. Custom steel doors are available in a variety of styles, including traditional French doors and sliding glass doors, as well as modern security-style bars on doors. You can also choose from a variety of colors for the outside finish, including bright red and deep blue, or opt for the classic white or black look.
3. Make a Statement with Transoms
Transoms are an architectural feature that adds a touch of class to your home. The word "transom" refers to the crosspiece above a door or between a door and a window. Windows or doors can be filled with glass or left open with just the steel frame remaining.
They can also be covered in louvers for privacy and ventilation. This feature lets light into the home without sacrificing privacy. It also makes an impressive design statement, especially when used over a front door.
4. Go Modern With Oversized Glass Doors
Contemporary door and window architecture often relies on large glass windows and doors to create an open feel. A steel door with oversized panels of glass can really enhance this effect and bring out the best in the design.
You can also choose frosted glass if you want to maintain some privacy without sacrificing light. The final result is a simple but bold design that makes a statement about quality and style.
5. Install Steel Windows in Unexpected Places
Unless you're building a house from scratch, it's hard to imagine where else you could use steel doors and windows. The truth is, there are many places.
For example, a hallway doesn't have to be just a transition between rooms. You can use it as a design feature to accent other parts of your home — and steel windows can make it even more dramatic.
Do you have an attic? This is another great place for steel windows, as a large window can transform an attic into a great place to relax or even extend your living space.
Contact us for Custom Steel Doors and Windows!
At Metro Steel Windows & Doors, we have a wide range of styles for you to choose from, including full custom designs if you don't see anything that's quite right for your project. Our selection of door styles includes front doors, back doors, balcony doors, double doors, patio doors, and more.
Contact us today for a free quote!