4 Reasons To Consider Iron Doors In Your Business
Many businesses continue to use existing front doors, which are often basic glass doors. Others may consider steel, wood, and even aluminum entrances. Although you may retouch it up with paint, these standard doors are unlikely to deliver the same benefits as iron doors.  Upgrading your business's exterior with iron doors is one way to make it attractive and maximize security. Wondering if iron doors are a suitable investment in your business? Here are reasons why you should install iron doors in your business.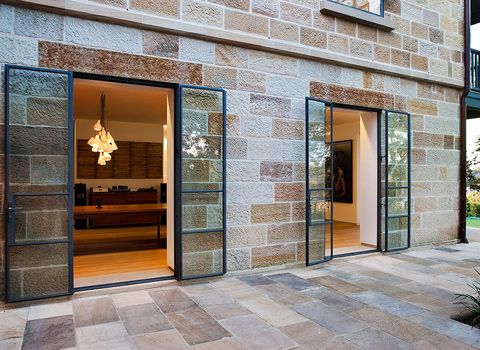 INCREASES BUSINESS VALUE
After outgrowing your current business and plan to sell the space, iron doors play a vital role in boosting value. Again, it becomes easier to find potential buyers because they offer similar benefits. This is a transcendent way to help you increase property value.
EASY TO MAINTAIN
Let's face it; business doors are commonly used with customers and employees walking in and out each passing second. Maintaining front doors can be pretty hectic if you are using the wrong gate material. But with iron doors, they are easy to maintain — especially when it comes to cleaning. Besides, iron doors are durable and likely to withstand scratches and other associated damages.
HAVE MORE SECURITY
If business security is your huge concern, installing an iron door enables you to protect your property. Because these doors are sturdy and durable, they are almost impervious to thieves. In addition, iron doors can tolerate disasters such as fires, wind, water, high pressures, and other possible threats to your business premises.
UNIQUE DESIGNS AND STYLE
Business owners have different entrance tastes and preferences. And with that, iron doors enable you to choose your desired design and style. You can integrate certain features on the door or resize them to fit your preferred business model. In most cases, businesses may opt to enhance their existing exteriors with iron doors.
IMPROVE THE EXTERIOR OF YOUR BUSINESS TODAY!
At Metro Steel Windows & Doors, we understand insulation capabilities, security, and curb appeal iron doors bring to businesses. With over a decade in the market, we strive to deliver unique and stylish windows and doors with the highest quality to our clients. For professional, reliable, and superior iron door solutions, contact us to choose the right product today!