Why Installing a Custom Iron Door is a Smart Investment
A stunning front door can significantly improve your home's overall curb appeal. There are many styles and designs on the market, but nothing grabs attention like a custom iron door. If you are building a new house or renovating, here are five reasons why opting for a custom iron door is a wise investment decision.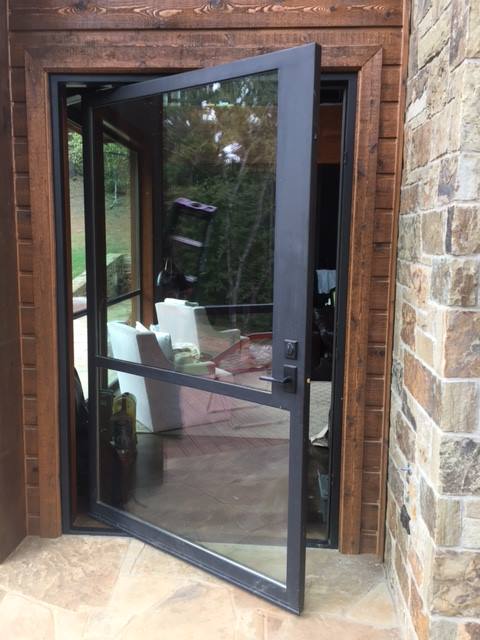 Provides Value for Money
Installing a custom door can dig a hole in your pocket. But you can get value for your money with a custom iron door. Besides being visually stunning, an iron door will withstand the harshest climates and always look brand new with minimal maintenance. That will save you a lot of money on repairs and replacements.
Custom iron doors are also energy efficient. Their designs incorporate thermal breaks between the frames for insulation. Proper insulation helps keep the cold out during winter and the heat out during summer, thus saving you money on cooling and heating bills.
Gives You Aesthetic Freedom
Are you tired of looking around for a door that tickles your fancy? You can get a custom iron door that suits your style and personality. The nature of the material makes it easy to incorporate curved shapes, complex scrollwork, and other luxurious finishes, allowing you to bring your unique vision to life.
Improves Your Home's Curb Appeal
You can improve your home's overall curb by installing an iron door. Thanks to the door's customizable nature,  you can come up with styles and designs that blend with the overall look of your house. For instance, you can match the door with the siding, windows, landscape, and other decors around your home for stunning results.
Increases Natural Light
You can increase the amount of natural light in your home by varying the size of the glass panels on your iron door. More natural light adds beauty to your living space while making your home more hospitable and welcoming. It also offers many health and wellness benefits.
Increases Your Home's Resale Value
A beautiful house will fetch a higher price and spend less time on the market. So if you hope to resell your home in the future, having an impressive entryway is a great way to create a positive first impression for potential buyers. A custom iron door will encourage anyone passing by to take an interest in your house. Moreover, many buyers know the many benefits of having an iron door and would be willing to spend more for a home with one.
Combines Aesthetics and Security
Your home's security is crucial amid rising cases of invasions and burglaries. An iron door is a solid first line of defense and can give you and your family peace of mind. It is hard to break into and will make a distinct sound when hit by invaders. A strong iron door will also protect you from natural disasters such as storms and hurricanes.
Get a Custom Iron Door Today
Are you looking for a custom iron door that suits your unique style and preference? Contact us today. Our stylish options at Metro Steel are strong, secure, durable, and energy efficient. We are also ready to provide professional advice in selecting the best door for your home.