Thermally Broken Steel Is the New Green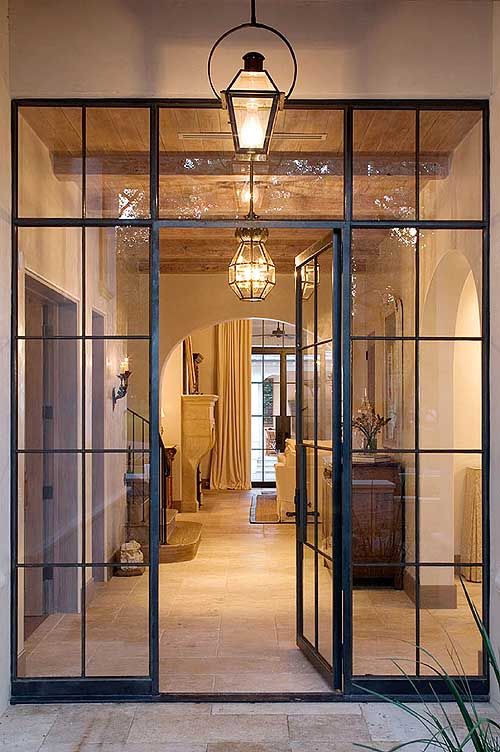 The key element of the modern architectural design is energy efficiency. Not only are energy costs creeping up, we are all more and more aware of the impact of human activity on the environment. One of the easiest ways to increase the energy efficiency of your home, ensure that both the sun's thermal energy stays out during the summer,  and your heating stays in during winter is with the new green thermally broken steel doors and windows.
How energy-efficient is thermally broken steel?
One common material for both private and commercial buildings has been aluminum. However, aluminum is only one fifth as thermally resistant as steel, and steel is becoming more and more popular for both doors and window fixtures. This popularity has only increased with the rising availability of slim, modern, and minimalistic thermally broken steel doors and windows. The process of introducing a barrier of very low conductivity between the inner and outer layers of steel doors and steel window frames has made them highly energy-efficient. With this advanced construction method, you can look forward to not only reduced energy costs, easy adherence to any thermal code requirements in your county, and the selling point that your commercial building is green and environmentally friendly, thermally broken steel reduces condensation between the various layers. This means that mold and mildew problems are drastically reduced and that your steel doors and windows can last far longer than ever before.
Metro Steel uses Montanstahl Swiss thermal barrier steel window system, which combines the essence of the original steel window design with modern manufacturing technology.
If you want to learn more about our thermally broken steel doors and window, please browse through our products here and contact us if you have any questions or looking for the right energy-efficient doors and windows for your home and business.