Thermally Broken Steel in Historical Renovations
When embarking on historical renovations, maintaining the historic integrity of the building while updating the construction materials is of utmost importance. Because of this, finding the right building materials for your project and budget is critical. For the last few decades, finding the balance between these two issues has been a top priority for those in the door and window replacement industry. Thermally Broken Steel windows are a particularly successful advancement in this field, and Metro Steel Windows & Doors has all the tools and guidance you need to help you with your window replacement project.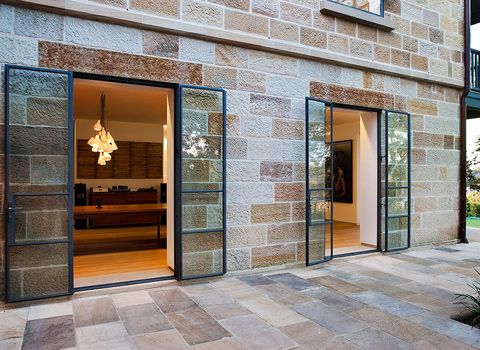 Replacing old windows with modern steel windows with a thermal break allows you to update the efficiency and safety of the original windows throughout a structure without compromising the aesthetic, form, or function. Metro Steel Windows & Doors has the expertise and materials necessary to properly carry out your thermally broken steel project. We use a Montasthal Swiss thermal barrier steel window system which is perfect for combining modern construction techniques and materials with the historic integrity and attention to detail that your project deserves. Thanks to our innovative approach, your window replacements are sure to be as similar to the originals as possible in color, design, size, and style.
At Metro Steel Windows & Doors, we believe that thermally broken steel windows are a beneficial option for historic renovations, and we strive for success and satisfaction on every project we undertake. Please contact us today to request a quote or to get more information about our unique and innovative Thermally Broken Steel Windows.